Some Happy Bodies After Discovering The Egoscue Method!
Here are a selection of testimonials from some of the clients I've worked with to help them become pain free and to get back to doing whatever it is they love to do.
Each link opens in a new window.
---
Dr. Shuna Marr
Came to see me with:
Neck pain
Shoulder pain
A 'cold burning' sensation in her upper back and arm
Restricted movement in her left hip
Left knee pain
All session took place remotely on
I was a bit wary and skeptical about how it might work on Skype ... however, it was really easy.
Now my hips have balanced up and I can do the 'lotus' and 'tree' poses much more evenly at yoga. I don't get sore knees when I run. My shoulders have more range of movement in my swimming. I can look over my shoulder easily when I drive. And I have no pain.
I am totally delighted with the progress I have made in just 4 months, and what is best is that I am in control of it. It is not something that anyone is 'doing' for me. I am doing it for myself, with Matt's guidance.
It's been worth every penny I've paid for the Skype sessions
Dr Shuna Marr
Lecturer, Edinburgh Napier University
---
Jeanette Shrives
Came to me with:
Sciatica going from her buttock, into her leg and down into her ankle
Knee stiffness that meant she couldn't sit for more than half an hour
An inability to get a good night's sleep
Whilst I'm not yet completely pain free, I'm happy to say that the vast majority of my sciatica has now gone and the stiffness in my right knee has also reduced significantly.
I was able to go to the theatre the other night and sit through the whole performance (2 hours) without having to stretch my leg out once! In the past, I couldn't sit for more than half an hour without having to straighten my leg out or get up and walk around.
Jeanette Shrives
Retired

---
I kept seeing Matt every 3 weeks and each time he'd give me new exercises to do. As each session and the weeks went by, my posture kept improving and the pains were slowly going, enabling me to play rugby at the intensity that was expected of me.
---
Kathy O'Shaugnessey
Was experiencing:
Matt Waters is the first practitioner to have made a serious difference to my life. That's because although his treatment alleviates pain, his approach is different. He doesn't just address the symptoms – but looks at the underlying postural problems that are causing the symptoms! He gives you exercises that pull dysfunctional muscles back into use.
Kathy O'Shaugnessey
Author
---
Alison Thompson
Had pain in many areas of her body, including her:
Lower pain
Mid back
Shoulder
Knee
Neck
Ankle
The front of her right hip
Since I began only two months ago I have seen about an 80% reduction in pain on a daily basis.
Before I could barely crawl out of bed, now I am able to do many of the things I was frightened to do before.
Alison Thompson
Business Owner
---
Simonetta Tacusso
Is a runner who was experiencing:
Ankle pain
Numbness with pins and needles
Discomfort in her Achilles tendon
My left foot is definitely getting better. The prickling sensation of pins and needles is almost fully gone (meaning I only felt it for a few minutes on Friday evening, but that was a long day, ending with a 1½ hour additional standing train journey due to a fatality…).
The pain on the arch of my foot has gone, and I did not take it easy with my runs, so it is not due to rest. Yesterday, after the long run and my exercises I felt absolutely great.
This is it for now, from a very happy me!
Simonetta Tacusso
Brand Manager
---
Lower back pain for over 20 years
For the first time in my life I have found a permanent solution in practising these miraculous Egoscue Method exercises. Within only two days of doing them, my pain dramatically reduced!
Matt is a highly talented practitioner and if you are in pain, he is definitely your man!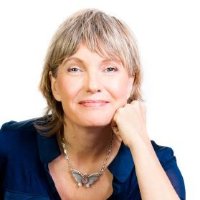 Nikki Slade
Voice Facilitator

---
Julie Wilkins
Was experiencing:
I have now visited Matt on four occasions over two months and by following an exercise programme (updated after each visit) this treatment has made a huge difference to my health & general wellbeing.
My hip & shoulder feel so much better, it's absolutely amazing! I feel so ecstatic that walking upstairs is actually a pleasure!
Julie Wilkins
Office Manager
---
Pain in her shoulder blade
Referred pain into her arm and hand
I came out of my first session with no pain, which was unbelievable!
Within a couple of months of seeing Matt, the pain had all but completely disappeared.
---
Caroline Sprodd
Was experiencing:
I really enjoy working with Matt. He makes sure that you understand not just what you are doing, but why. He is also very patient and non judgemental.
If you have ever been told that the pain is all in your mind, this is the last thing that you will hear from Matt. I feel he has a genuine interest in helping others and improving their quality of life.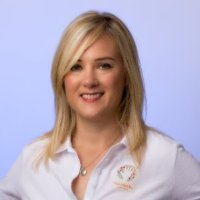 Caroline Sprodd
Foreign & Commonwealth Office

---
Neck pain
Shoulder pain
Upper back pain
I was quite surprised to notice an almost immediate effect [with my corrective exercises].
Progressively, over the following days and weeks, all my symptoms continued to improve … I'm now at a point where my pain has vastly improved, allowing me to get through the day without feeling hindered by this issue!